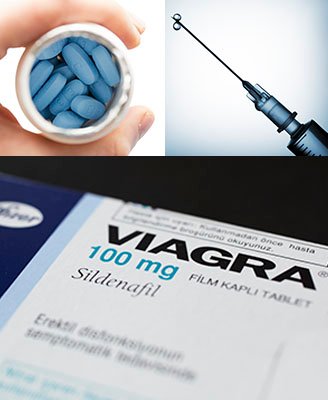 Current Treatment Options and What's Wrong With Them?
Primary cause of ED is narrowing of the arteries that take blood to the penis. Existing options such as pills, injections and vacuum devices help in overriding immediate erection issues temporarily but don't actually address the underlying problem.
You've probably heard of Viagra, but it's not the only pill for ED. This class of drugs also includes Tadalafil and Verdanafil. All work by improving blood flow to the penis during arousal. They're generally taken 30-60 minutes before sexual activity and should not be used more than once a day. All require an OK from your doctor first for safety.

Pills are convenient but some men don't respond to them. Injecting medication directly into the penis may help them get erections. Such injections work by widening the blood vessels, causing the penis to become engorged with blood. Another option is inserting a medicated pellet into the urethra. The pellet can trigger an erection within 10 minutes.

Vacuum pumps offer an alternative to medication. The penis is placed inside a cylinder. A pump draws air out of the cylinder, creating a partial vacuum around the penis. This causes it to fill with blood, leading to an erection.

In men not responding to medications or injections, a penile implant placed surgically inside the penis can restore the erection when desired. When an erection is desired, the man uses a pump to fill the implant cylinders with pressurised fluid.